Tour Overview
Having a face-to-face encounter with the rare and endangered Mountain Gorillas is a once-in-a-lifetime wildlife experience. Considered to be the ultimate primate experience, gorilla trekking takes place deep in the African jungle, in a small handful of remote locations in Bwindi Impenetrable Forest. This is the heart of Africa and an experience like no other.
Detailed Itinerary
Day 1- Meet and Greet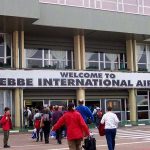 Meet and greet at Entebbe Airport. Drive the luxurious Lake Victoria Hotel only 4 kilometers from the airport.
The well maintained gardens are cooled by breezes of the lake and guests are free to enjoy the poolside. Two restaurants that offer international cuisine and outdoor dining.
*Confirm your airport transfer for tomorrow morning with the hotel reception.
Day 2- Queen Elizabeth National Park
You will be dropped at Entebbe Airport from the hotel. From Entebbe you will fly to Kasese Airstrip where you will be picked by a Katara Lodge representative. It is situated within the Great Rift Valley escarpment with uninterrupted views of the savannah, Lake Edward and the Virunga and Rwenzori mountain ranges beyond you will find the beautiful Katara Lodge.
Accommodation is offered in luxurious thatched cottages on a beautiful stretch of hills in a serene and relaxing atmosphere. All inclusive accommodation services, meal and dinner
Day 3- Game drive and boat safari Kazinga Channel
A very early wake up today as you will have a game drive in Queen Eizabeth National Park. A search for all the wildlife present in the park; elephant, buffalo, lion, waterbuck, leopard, Uganda kob, warthog, etc is sure to pay off.
After lunch, you will have a boat safari along the Kazinga Channel. Here, you will see a lot of hippos more than you can possibly imagine!, as well as a variety of other animals which come to the waterhole to drink or bathe.
You can expect to see: buffalos, crocodiles, bathing elephants, and a range of beautiful birds. This will undoubtedly be one of the highlights of your tour.Upon your return from the boat safari you will do game drive back to katara lodge.
Day 4-Ishasha – Tree climbing lions
Today you will be transfered to the southern part of Queen Elizabeth N.P. This area is called Ishasha corridor and is famous for its tree-climbing lions.
To escape from the heat during the day, the lions learned how to climb the fig trees. If you're lucky you might spot a few during your afternoon game drive.
After the game-drive, you head for Ishasha Wilderness Camp, a very nice and luxurious lodge with wonderful views over the savannah and a river packed with hippo for dinner
Day 5-Bwindi Impenetrable Forest
This morning you will have another game drive and with that, another chance to spot the tree climbing lions.
After lunch at Ishasha Wilderness Camp you will be transfered to Buhoma in Bwindi; Home of the Mountain Gorillas.
Mahogany Springs Lodge offers privacy and serenity blended with optimal comfort in a spectacular setting. From all rooms you overlook Bwindi Forest. From here you start your gorilla tracking tomorrow.
Day 6- Gorilla tracking
Today is the big day… prepare for an encounter with one of Bwindi's gentle giants: the rare Mountain Gorilla. For most people this is the absolute highlight of their tour in Uganda.
Bwindi Impenetrable Forest boasts both Mountain Gorillas and Chimpanzees – the only forest in Africa which can make this claim, in fact. It also hosts five other species of primate, 113 species of mammal, over 200 butterflies and 360 birds.
The gorillas you track belong to one of habituated family groups who can tolerate the presence of humans for a brief period every day.
En route, your guide will point out signs of previous gorilla activity, including dung, nests and chewed bamboo shoots. Your track will be an exciting journey along forested slopes, entwined vines, bushes and bamboo before you eventually reach the gorilla family.
Day 7- Fly to Murchison Falls N.P.
Today you will be flying via Entebbe to Murchison Falls National Park.
You will stay at Paraa Safari Lodge, which is situated in the heart at the park! This lodge offers a unique blend of comfort, relaxation and adventure. Each room has full facilities and there is an impressive restaurant with great views of River Nile, a swimming pool and bar.
Day 8 -Safari & boat safari on the Nile
This morning you will go for your first game drive through the park. Meet eye-to-eye with 4 of the African big 5: elephants, giraffes, buffaloes, lions, leopards, different species of antelope and many tropical birds.
In the afternoon you will do a boat safari towards the Murchison Falls, carefully watched by crocodiles, hundreds of hippos, buffaloes, water birds, apes and all the other thirsty wildlife that the Nile attracts. The boat cruise ends right at the bottom of the 43 meters high and famous Murchison Falls, with the falls making thunderous sounds, it is a life time experience compared to none.
Day 9- Morning game drive – Return to Entebbe
After an early game drive…. Fly back to Entebbe for departure.
Depending on flight time, options to the numerous islands namely Ngamba, Bulago etc are available
Important Information
Price Includes
Round trip transfers to and fro.
Accommodation.
Breakfast daily.
Day touring as per the itinerary.
An English speaking guide
Price Excludes
Visa and air ticket
Optional activities
Other drinks other than water
Souvenirs, Laundry & Tips (optional)
Terms & Conditions
Please note: Prices in the quote are "from", per person, based on 2 adults and 2 children (under the age of 12) sharing, and include all taxes. Subject to availability.